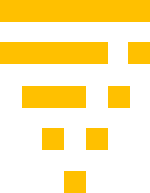 IRAN SANG ARA COMPANY SINCE 1945

Iran Sang Ara (IRSA) stone complex factories with a rich background in field like extraction and processing of various type of building stone (decorative) including Granite, Marvel and Travertine as one of the all this and major manufacturer of decorative stones offering salient quality based on intellectual capital an technical knowledge of the day. This range of experience is a fine answer for the trust of customers in domestic and foreign markets.
IRSA is ready to export all over the world
Our Market in different continents
Our Reliable Partners

It's proud of us to have reliable all over the world & have a lot of deal during over 75 years specially in MEA. IRSA is resdy to grow up partners always everywhere, every time!